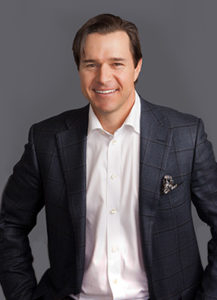 Reid is a California licensed attorney and insurance adviser with extensive business and legal expertise in employee benefit programs, business succession planning and overall risk management.  He has accumulated over 10 years of experience in the healthcare industry and its various component systems.
Prior to joining ELT; from 1995 through 1998, Reid served as in-house counsel to UCSD Healthcare where he advised physician groups and hospital systems as to insurance reimbursement, capitation and risk pools, managed care and employee benefit programs. From 1998 through 2001, he served as a Senior Corporate Counsel to ALARIS Medical Systems, a $550 million publicly traded medical device and software company with 2,500 employees transacting business in 120 countries. From 2001 through 2004, he served as General Counsel and Secretary for The Upper Deck Company, one of the largest sports and entertainment publishing companies in the world.
His primary responsibilities include reviewing and evaluating compliance related issues and concerns within the healthcare system.  Reid serves as an internal resource and as a clear channel of communication to receive and direct compliance mandates, changes, and or regulations.  He collaborates with other departments, assists in benefits strategizing, information gathering, and stays current and informed of all the various compliance policies, practices and mandates pertaining to healthcare. Reid founded an employee benefits practice group providing benefit planning and insurance guidance to a wide range of businesses from leading technology providers to law firms.
Reid received his Bachelor of Arts degree in Political Science from the University of California at Santa Barbara and a Juris Doctor from The University of San Diego, School of Law where he was a member of the San Diego Law Review and served as its Lead Articles Editor.  He holds life, health and property/casualty licenses in several states and is a registered representative offering securities through Crown Capital Securities, LP.  He is also a published author and a member of the California and San Diego Bar Associations.